Why choose Health Security Education for your training?
Health Security Education are an integrated health, safety and nationally Registered Training Organisation which can provide onsite and offsite support and safety training, with state of the art training facilities in Brisbane and Perth. We are industry leaders in health, safety and intervention training solutions to the Energy Industries including oil, gas, mining, construction and seismic sectors. We are a Registered Training Organisation (RTO) operating under the VET Quality Framework to provide high quality training and assessment to students to ensure they meet industry requirements and the operational needs of clients.   Health Security Education training provides: Nationally Recognised Health & Safety Courses from First Aid and CPR, through to more industry specific safety courses such as working at heights and Rig READY.
State of the art facilities and real life training. We also the only training organization that has an onsite advanced two-story simulation area, which includes a 6.6m climbing tower and drilling rig derrick with rig floor and access, for a realistic training experience.
A practical hands-on approach to training that assists crews to gain the necessary competencies required to undertake tasks safely in the field.
We can deliver training at our advanced training facilities or can mobilise trainers to remote locations Australia-wide
We have a full fleet of paramedic vehicles and professional medic staff that also are available nationally to combine their services with onsite training and safety refresher courses
We provide only the best trainers and educators, all with years of industry, health and safety experience, who go above and beyond to provide students with one-on-one support as well additional tutoring to make sure we provide you with the tools to succeed
A flexible and adaptable learning environment that meets the needs of all manner of students, from newcomers through to Supervisors.
Health Security Education can also add courses to our present schedule to meet the demands of clients.  Courses may be facilitated from our Salisbury premises, or on site for specific courses with a minimum number of students.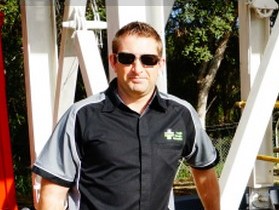 Aaron Harvey has been with the company since 2013 and brings with him a variety of experience including 10 Years in the Royal Australian Air Force performing Air Base Protection and Security duties. Prior Roles include Head Pastry Chef, Head Baker and Accounts Managing. He holds a Cert IV Training and Education and a flair for training, discovered while teaching Apprentice and Trainee Pastry Chefs. Aaron currently trains in Working At Heights, Confined Space Entry, First Aid, Drug and Alcohol Testing, Breathing Apparatus and many more.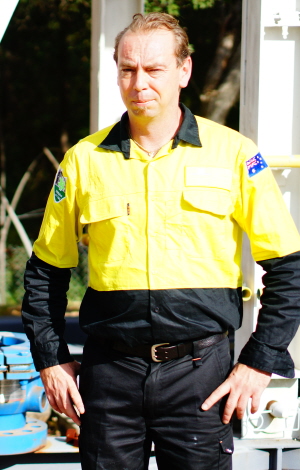 Health Security Education has recently welcomed a new member to our training team, James Fisher. Since 2000, James has specialised in rope access and rescue and has broadened his skills in the area of confined space rescue. James is a member of the Professional Association of Climbing Instructors and the Australian Rope Access Associations. With his wealth of knowledge and experience, James has joined our team as a specialist trainer to offer training to students in the field of Confined Space Rescue and Vertical Rescue.
Paul has experience in teaching 4WD training for the mines as well as the Australian Army. Paul is a Q-Ride instructor with 10 years experience in teaching beginners to advanced and also has 23 years experience in the Royal Australian Navy as a communicator. Paul has a wide range of qualifications including Certificate IV in Training and Assessment, Diploma of Management (Government), Diploma of Business (Auditing), Certificate IV in Motorcycle Instructor, Certificate IV in Light Rigid Vehicles Instructor, and Certificate IV in Occupational Health and Safety.